Art Director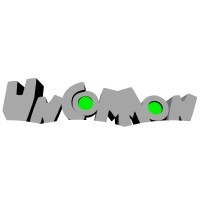 Uncommon
San Francisco, CA, USA
Posted on Saturday, November 11, 2023
We are looking for a talented and driven Art Director to join our growing team. The Art Director will be the owner of the visual style of the game and will have an integral impact on the creative direction of the game. The Art Director must be a seasoned manager to help build and lead a team of artists that will deliver high quality concept and production artwork.
This role is available as an in-person (San Francisco, CA), remote or hybrid position.
What We're Building
We are building Animalkind: a cozy multiplayer creative sandbox game where players build a community of charming animals in a whimsical world. We're looking to develop an art direction that is fun, unique and eye-catching. The gameplay will include elements of building, crafting, decoration and terrain editing.
The game's primary goal is to provide players with a platform to collaboratively build distinctive and meaningful villages. We want the creative process to feel fun and rewarding. Playing with friends will enhance the experience by progressing unique villages into unique cooperative experiences together.
Come join Uncommon Games and help us achieve this goal!
About Uncommon Games
Uncommon Games is a venture-backed studio founded by passionate industry veterans. We have extensive experience developing games that have been played by millions of players around the world.
We strive to cultivate an inspiring and supportive work environment. We're proud to offer:
Competitive compensation and benefits.
Professional autonomy and radical ownership.
Meaningful creative input into the game.
Healthy work-life balance.
Commitment to growth and learning: we play games together every Friday!
Responsibilities
Develop and champion a cohesive aesthetic vision for the game.
Translate technical limitations into a visually appealing aesthetic.
Provide artistic leadership by developing and maintaining an aesthetic vision that will be followed by all artists and visual designers.
Maintain a high level of quality and consistency across all visual work on the game by implementing guidelines and an effective production pipeline.
Build and foster a happy team of artists to develop high quality work.
Communicate in a clear, efficient, and timely manner within the team.
Work closely and collaborate with leadership and all stakeholders to get buy-in on visual solutions.
Requirements / Qualifications
7+ years experience in game development and at least one shipped game managing an art team.
Developed and maintained the creative vision and style guide for an entire project from start to finish.
Skilled artist with experience creating concept art, visual style guidelines and visual development artwork.
Experience leading a team of artists: developing a vision, goal setting, on-time delivery and hitting milestones.
Experience working with outsourced and in-house artists.
Strong understanding of current 2D/3D art creation software and pipelines and workflows.
Nice to Have
Art experience on games with sandbox, cosmetics, decorations, town-building or open world aspects.
Professional experience working in Unity.
Application
Please email hiring-art+linkedin@uncommon.gg with the subject line "Uncommon Art Director Application" with a copy of your resume and portfolio.