Senior Frontend Engineer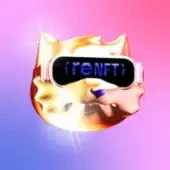 reNFT
Software Engineering
Remote · British Virgin Islands
Posted on Thursday, July 13, 2023
Job Description
We are seeking talented senior front-end engineers to join our development team! Knowledge and shown track record of working with required:
React
Typescript
TailwindCSS
Web3 is a bonus but not required
We would also be interested in seeing what kind of UIs you have built before. Ability to write responsive websites. Your code is clean, well-thought-out, and usually bug-free.
Please show your prior work / portfolio as well as, most importantly, include your GitHub account, with your application.
Thank you!
About reNFT
reNFT is a protocol and platform that enables peer to peer renting of ERC-721 and 1155 non-fungible tokens (NFTs). reNFT enables holders of NFT assets to put them to work by renting out gaming assets to use in blockchain gaming experiences, digital art, or any other NFT asset.
reNFT is innovating at the intersection of NFTs, Gaming, and DeFi! This is your chance to get involved in the NFT and Web3 space!