Head of Developer Experience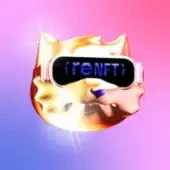 reNFT
Software Engineering
Remote · British Virgin Islands
Posted on Thursday, June 29, 2023
Head of Developer Experience/Backend SDK/API focused### Job DescriptionWe are seeking talented Head of Developer Experience to join our development team! This role will own the developer experience proess of projects and users building on top of our protocol's SDK product. The ideal hire for this role has both a blend of business/partnerships related management as well as backend development experience.
Knowledge and shown track record of working with required:
3+ years experience in Javascript
1-2+ years experience in the business/partnerships side
SDK and API development experience (including writing docs and technical outlines)
Bonus: 1-2+ years experience in Solidity
Experience working in high pace startup environments
Passion and full understanding of NFTs and blockchains
Bonus: previous experience working in NFTs, Web3, or crypto related fields
Advanced English language
Please show your prior work / portfolio as well as include your GitHub account, with your application. Thank you!
About reNFT
reNFT is a protocol and platform that enables peer to peer renting of ERC-721 and 1155 non-fungible tokens (NFTs). reNFT enables holders of NFT assets to put them to work by renting out gaming assets to use in blockchain gaming experiences, digital art, or any other NFT asset.
reNFT is innovating at the intersection of NFTs, Gaming, and DeFi! This is your chance to get involved in the NFT and Web3 space!