Game Developer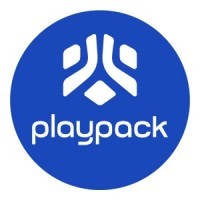 PlayPack
Software Engineering
Location unavailable
Posted on Wednesday, June 22, 2022
About the job
Do you want to build the future of social games?
PlayPack is a new startup in the casual free-to-play mobile games space.
Founded in 2021, PlayPack just closed its Seed funding round and is looking to expand the team to support our first live title.
We're hiring for the positions of Game Developer & Senior Game Developer and are looking for seasoned programmers that are ready for the next adventure. Games experience is a big plus, but not a must.
Expectations
We use TypeScript for everything from the NodeJS backend to the HTML5 and React Native frontends. Our tech is built on PixiJS and React and we're pushing the envelope of what's possible. We understand a lot of game devs come from Unity, Unreal, Flash or native backgrounds, so we offer generous training and onboarding.
Your experience
Experience programming in TypeScript/JavaScript OR Unity/C# OR C++.
Being a team-player with a can-do attitude, eager to learn and share knowledge.
Interest in being a part of the gaming industry
Big plus for: previous experience in gaming industry, interest and understanding of game design principles in mobile games.
What do we offer?
Unique chance of joining a games startup from the very beginning.
Working with very experienced, very hands-on industry professionals.
We have just closed our funding round and can offer competitive salary and compensation bonuses.
Working remotely from anywhere you want.
Want to learn more? Send your CV to the e-mail below.