User Experience Researcher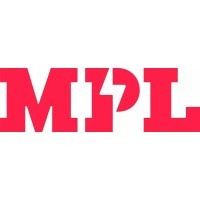 Mobile Premier League (MPL)
Software Engineering, Design
Bangalore Urban, Karnataka, India
Posted on Thursday, May 18, 2023
Mobile Premier League (MPL) is the world's leading mobile eSports platform that allows users to participate in free as well as paid competitions across 60+ games in multiple categories, including fantasy sports, sports games, puzzle, casual and board games. Founded in 2018, MPL hosts hundreds of millions of tournaments a month and is trusted by over 90 million registered users across Asia, Europe, and North America.
Know more about us at https://www.mpl.live/
Product Design at MPL
The Product Design Team at MPL works with the sole purpose of communicating the value proposition that MPL provides to our customers in a simple and clear form. To do this, we have set up a diverse team of enthusiastic UX, UI, Graphic designers, and Researchers who use their respective expertise and tools to deliver this communication.
Product Design ownership of a particular feature/product translates into end-to-end responsibility of the entire user-facing experience that the project impacts. This includes not only working with Wireframes and UI Screens but also detailing Information Architecture, User Flows, Case and Error Handling, Product Copy/Communication, Notifications, Designing experiments, Visual Design, Motion, and more.
9 of 10 times, what you will be building will have a direct revenue/monetary impact on the MPL ecosystem. You will actively engage with Business, Engineering, QA, Customer Satisfaction, and Marketing teams to define problem statements and execute them to impact objective trackable metrics. Once a feature/product is pushed to a live user base, you will need to monitor its performance to quickly iterate and devise experiments to evolve the same with data-driven design - Rinsing and Repeating this process is the essence of Product Design at MPL. Each vertical within the Product Design Team - UX, UI, or Graphic - works on this principle of outcome focussed and measurable design.
Sr. UX Researcher @ MPL:
As a Sr. UX Researcher, you will partner closely with designers, product managers, and engineers throughout the product development lifecycle (planning stage, product development, and following launch) to ensure the user feedback influence the current and future releases. You will have the opportunity to drive research strategy and employ a wide range of methods.
You will also be required to deliver oral and written presentations with research findings, evaluating qualitative and quantitative data, and helping the design team understand what would make a user's experience more intuitive, accessible, and seamless.
Responsibilities:
Collaborate with designers, product managers, and engineers to deliver research insights and influence product design
Identify key research questions and objectives in partnership with product, design, and engineering teams, and work collaboratively to influence the timing
Conduct research across projects, synthesize insights, translate findings to catalyze design and strategic decisions
Go beyond simply capturing insights, but inspire teams and help to create meaningful experiences
Present learnings with different internal teams in a clear and concise manner, which help them take decisions in making a more user-centric product
Adopt and execute research various methodologies to get user insights and gather problem areas
Requirements:
Minimum of 3 years of UX Research and analysis experience in the consumer-facing Product space
Ability to frame a research plan, gather insights from secondary research, lead fieldwork, and conduct in-context interviews and observations
Ability to interpret data to gather insights on user behaviors
Experience in using qualitative and quantitative methods in an applied, professional context to drive insight and understanding in service of design and decision making
Experience with research methods – interviews, observations, usability testing, diary studies, and experiments – at different stages of the design process: to inspire early design work, inform the initial opportunity, collect formative feedback to support iteration, and validate a go-to-market solution
Experience in working in an agile environment and the ability to adapt quickly to changing product priorities
Exceptional communication and storytelling skills
Bachelors and/or Masters in Design, Human Factors, Psychology, and/or related field highly preferred