Finance Intern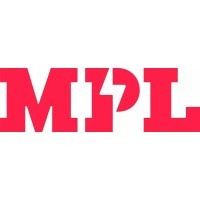 Mobile Premier League (MPL)
Accounting & Finance
Bangalore Urban, Karnataka, India
Posted on Thursday, May 18, 2023
Mobile Premier League (MPL) is the world's leading mobile eSports platform that allows users to participate in free as well as paid competitions across 60+ games in multiple categories, including fantasy sports, sports games, puzzle, casual and board games. Founded in 2018, MPL hosts hundreds of millions of tournaments a month and is trusted by over 90 million registered users across Asia, Europe, and North America.
To learn more about MPL, please visit www.mpl.live.
Stipend: 25K per month
MPL is looking to hire an Intern for FP&A who will work in close collaboration with many of the key leaders within business and the broader finance organisation.
Responsibilities:
Assist the team in developing, analysing and reporting the Annual operating Plan, financial budgets and periodic forecasts, capital allocation and runway
Work closely with business unit leaders and business finance to build out Revenue, Marketing and opex forecasting models, consolidate the same and present to the executive leadership team
Translate annual operating plan in to quarterly and monthly operating plans and drive performance in actuals against the said Plan
Assist the team in managing a monthly rolling forecast and provide timely insights into performance against budget / forecast
Assist the team in preparing Board reports for Plan and Actuals in collaboration with the Corp Dev team
Requirements:
Pursuing Chartered Accountancy or MBA from a reputed institution
Business savvy - Proficient understanding of business scenarios and diligent
Strong analytical, financial modeling and interpersonal skills
Experience working with NetSuite and Google Workplace is good to have
Good presentation skills