Executive Assistant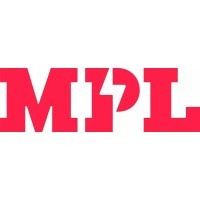 Mobile Premier League (MPL)
Administration
Bengaluru, Karnataka, India
Posted on Friday, May 12, 2023
Mobile Premier League (MPL) is the world's leading mobile eSports platform that allows users to participate in free as well as paid competitions across 60+ games in multiple categories, including fantasy sports, sports games, puzzle, casual and board games. Founded in 2018, MPL hosts hundreds of millions of tournaments a month and is trusted by over 90 million registered users across Asia, Europe, and North America.
To learn more about MPL, please visit www.mpl.live
The ideal candidate will provide top-level assistance for high level executives. They should be well-organised and be comfortable scheduling meetings and responding to emails on the executive's behalf. Lastly, this individual should be able to draft documents and help the executive with any necessary meeting preparations.
Your Day to Days task will involve
Helping prepare for meetings.
Using basic software, including word & spreadsheets
Making travel arrangements for executives.
Other Miscellaneous Tasks
Executive Assistant Requirements:
Proven experience as an executive assistant or other relevant administrative support experience.
Understanding of GSuite / MS Office suite.
Ability to organise a daily workload by priorities.
Must be able to meet deadlines in a fast-paced, quickly changing environment.
A proactive approach to problem-solving with strong decision-making skills.
Professional level verbal and written communications skills.
Would need to report to our Bangalore Office.