Sr. Video Editing & Motion designer role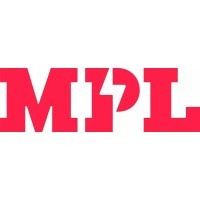 Mobile Premier League (MPL)
Design
Bengaluru, Karnataka, India
Posted on Thursday, April 27, 2023
About MPL
Mobile Premier League (MPL) is India's largest eSports and mobile gaming platform that offers 60+ games for free download in categories such as fantasy sports, card games, arcade games, puzzle games, action games, and more.
It is the most recognised gaming platform with over 9 crore users playing real money games such as Rummy, Chess, Fantasy Cricket, Fruit Chop, 8 ball Pool, Carrom, and more on a single platform!
About The Team
A Senior Associates's role involves a lot of creativity, meticulousness, management, excitement and user understanding across the different offerings of MPL.
Get to work with one of the best in-house design teams which is a diverse and extremely talented group, comprising 20+ designers across Visual, Motion, Interaction and Brand designers.
At MPL, we take extra care to make sure you give your best at work, Everyday! And creating the right environment for you is just one of the things we do. We empower people and trust them to do the right thing. Here, you own your work from start to finish, right from day one.
If you like creating work of art that impacts millions, ideating with some of the best minds in the country and executing on your dreams with purpose and speed, join us!
About The Role
As a Senior Associate in the making you'll be empowered to take on Design/Motion/Video projects and manage stakeholders taking end to end responsibility. You will proactively collaborate with the design, product & brand team and create assets, set guidelines, and bring to life visual content that seamlessly integrates with MPL offerings.
We are looking for someone with a strong portfolio who demonstrates a clear understanding of Motion Design & Video work and is ready to learn and hit the ball out of the stadium. Strong attention to detail is a must along with effective time management skills and the ability to prioritize tasks. You will be an integral part of every stage in the creative process, from conceptualization to commercialization.
Responsibilities
You need to ensure adherence to brand guidelines that reinforce MPL's brand's promise through its visual touch points across creatives set for CRM/Brand.
Understand brand sentiment, requirements, guidelines and TG.
Reference impactful design ideas that can be adapted.
Presenting ideas, concepts and design solutions to various stakeholders and incorporating their feedback into the final design.
Work closely with Design teams in defining, designing and evolving design components, patterns, templates, guidelines, and necessary tooling
Specialist in Motion Design Should have knowledge of Adobe After Effects, Adobe Premiere Pro, Illustrator, Photoshop. Knowledge of 3D Software like blender is a plus. Schedule and facilitate regular meetings for planning and critiquing of design work.
Ensure consistency, a high degree of UI craft, and leverage animation and motion design in products.
What you will need
7+ years of strong and relevant experience as a Motion Designer or Video Editor.
Resume and a portfolio that demonstrates your best work in Films/Animations, Graphic Design & illustrations.
Ability to think creatively and to pay attention to detail.
Deep understanding of platform-specific design patterns and Design System.
Deep understanding of UX and psychology, design patterns and research methodologies.
Strong communication and collaboration skills.
Collaborative influencer with a clear POV and ability to establish rapport with peers.
We are looking for candidates to work from our Bangalore Office.