Senior QA Analyst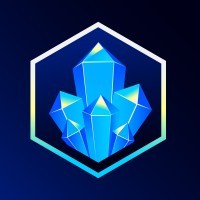 GuildFi
Software Engineering, IT, Quality Assurance
Thailand
Posted on Tuesday, April 18, 2023
We are seeking an experienced Senior Quality Assurance Analyst to lead our quality assurance efforts in ensuring the reliability and performance of our websites. The ideal candidate will be proficient in both manual and automated testing, with a strong background in web development and an understanding of the complexities of web applications. As a Senior Quality Assurance Analyst, you will be responsible for growing and leading a team of QA analysts, collaborating with cross-functional teams, and driving continuous improvement in our testing processes and methodologies.
Responsibilities:
Develop and implement comprehensive test plans and strategies for manual and automated testing of web applications
Design, develop, and maintain automated test scripts using industry-standard tools and frameworks
Lead and mentor a team of quality assurance analysts, providing guidance on best practices, test methodologies, and tools
Identify, report, and track defects, working closely with developers to reproduce and resolve issues
Collaborate with product managers, developers, and other stakeholders to ensure timely delivery of high-quality products
Continuously improve QA processes and methodologies by researching and implementing new tools and techniques
Required Qualifications:
Bachelor's degree in Computer Science, Information Technology, or related field
4+ years of experience in software quality assurance, with a focus on web application testing
Strong knowledge of manual and automated testing techniques, methodologies, and best practices
Experience with industry-standard test automation tools and frameworks
Proven experience in leading, mentoring, and managing a QA team
Strong understanding of web technologies, including HTML, CSS, JavaScript, and related frameworks
Strong communication and collaboration skills, with the ability to work effectively in a cross-functional team environment
Excellent problem-solving, analytical, and critical thinking skills
Desired Qualifications:
Familiarity with cryptocurrency and blockchain technology
Gamer
Understand Web3 user experience design and pain points.