3D Character Artist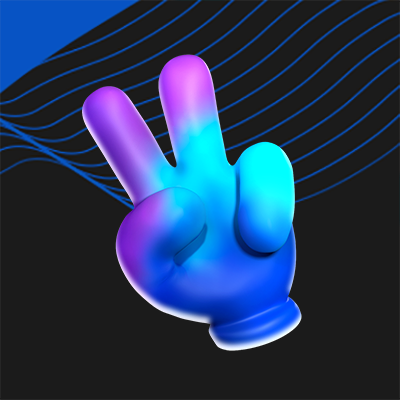 Gamefam
Operations
Los Angeles, CA, USA
Posted on Tuesday, October 3, 2023
Company overview:
At Gamefam, we are revamping the gaming landscape. We strive to provide an unmatched experience for both players and creators across metaverse gaming platforms like Roblox, Fortnite Creative Mode, and Minecraft.We aim to deliver the most authentic games and highest quality. We combine experienced mobile F2P producers, designers, and live ops managers with top native dev talent to create a one-of-a-kind, creative production and live operations hybrid powerhouse!Our mission is simple:
Amazing experiences for amazing communities.
And the
COOL
est part of working at Gamefam is how we win, together. We do this through
Collaboration
, taking
Ownership
, delivering
Outstanding
work, and cultivating
Leadership
at every level (aka, living our values).
Position Summary:
The 3D Character Artist will be responsible for creating high fidelity character models with textures on branded and original titles. Primarily working on Roblox, The 3D Character Artist will be working together with production, art directors, animators, technical artists and concept artists in order to bring characters to life.
Responsibilities:
Collaborate with Game Director, art leads, design, and production to help plan and accomplish the strategic goals of the 3D art team.
Deliver excellent translations of designs for characters following the overall game vision with an emphasis on stylization.
Contribute to the development of the character visual style/pipeline for outfits, weapons, and creatures to deliver cutting-edge assets.
Able to follow directions and react to feedback in a timely manner.
Collaborate with the concept, character, animation, and tech art teams.
Contribute to the references, concepts, and art direction while also having the initiative to take the work further.
Work closely with the team and external partners to ensure that quality is consistent and cohesive.
Increase the team's skills through mentorship and artistic techniques.
Document and communicate workflow and best practices to support consistency across the art team.
Benchmark quality assets efficiently produced, adhering to the overall art direction
Qualifications:
Passion for making and playing games!
Good understanding of game mechanics related to characters, objects and environments.
Must have a deep understanding of the development of the character's visual style/pipeline for outfit, weapon, and creature to deliver cutting-edge assets.
Experience integrating 3D assets into industry leading game engines such as Roblox, Unity, Unreal, CryEngine, Lumberyard etc. Roblox experience a desired plus.
Excellent knowledge of modeling programs such as 3DSMAX, Maya, Blender, Zbrush and texture/material authoring tools such as Photoshop and Substance.
Attention to detail for both aesthetic and technical quality.
Thorough understanding of anatomy and how characters move when rigged.
Strong grasp of form, shape, structure, and silhouette as they relate to modeling and gameplay.
Able to effectively collaborate with every department of a game development team (game designers, programmers, tech art, animation, etc.).
Ability to learn new tools and techniques.
Able to accurately estimate the time to complete tasks.
Ability to mentor and share knowledge effectively.
Meets/exceeds the company's functional/technical depth and complexity for this role
Highlights of Perks and Benefits:
Remote Flexibility
Unlimited PTO
Company wide shutdown between Christmas and New Years
Comprehensive insurance package including medical, dental, vision, disability & life insurance
401K
WFH Stipend
More surprises when you join!
The base salary for this role is between $60,000 USD and $90,000 USD with an additional on-target variable compensation package.