Executive Producer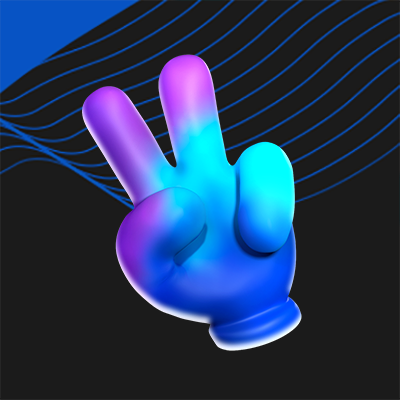 Gamefam
California, USA
Posted on Friday, August 25, 2023
Company overview:
At Gamefam, we are revamping the gaming landscape. We strive to provide an unmatched experience for both players and creators across metaverse gaming platforms like Roblox, Fortnite Creative Mode, and Minecraft.We aim to deliver the most authentic games and highest quality. We combine experienced mobile F2P producers, designers, and live ops managers with top native dev talent to create a one-of-a-kind, creative production and live operations hybrid powerhouse!Our mission is simple:
Amazing experiences for amazing communities.
And the
COOL
est part of working at Gamefam is how we win, together. We do this through
Collaboration
, taking
Ownership
, delivering
Outstanding
work, and cultivating
Leadership
at every level (aka, living our values).
Job Summary:
As the Executive Producer, you will manage the production of developing games, and live-ops content updates on one or multiple projects across various platforms. Your goals will be to manage development from concept through release and deliver high quality and engaging meta-verse content. You will be involved day-to-day with the development teams and key stakeholders throughout all phases of development, including pre-production, production, submission, and release. Specific duties include: ensure milestones are delivered on-time and the game meets quality standards; help maintain the creative vision for the game; track overall development; and work closely with all developers and cross-functional groups to deliver meta-verse content to meet all project goals. This role will continuously iterate on best practices across all the studio games, adapting with the business.
We expect the Executive Producer to have experience with shipping high-quality video games and a solid understanding of all phases of the game production process. They must have operational written/verbal communication skills as well as experience initiating, running, and managing complex projects. They must be an inclusive team manager with a history of building diverse, high performing teams with a variety of perspectives.
Responsibilities:
Help to educate top developers on project management, liveops, and game production best practices.
Organize the Game Insights team's program plans.
Develop and share game industry best practices for project management, team communication, liveops, roadmapping and business strategies.
Work with a team of designers to work with off-platform developers to help better understand and onboard onto the Roblox platform.
Work with finance and other partners regarding budget, headcount, and timelines for project.
Foster our development culture which provides continuous feedback, support, and empowerment.
Oversee project schedules, productivity towards milestones, and production pathways. Monitor overall development and budgetary considerations.
Raise awareness of issues, and help remove roadblocks.
Work with the Production team and department leads, keeping them informed of any issues or needs.
Identify and help alleviate any discrepancies across production efforts. Keep track of requirements and address red flags as needed.
Monitor Production's handling of feature requests and feasibility based on overall development needs.
Help identify inefficiencies and provide long-term solutions in our feature development process to ensure developers have access to the right tools to achieve success.
Be the final watchful eye of quality to ensure all games are at their best when pushed out for release.
Requirements:
Experience as an Executive Producer seeing a AAA game/s through the full development cycle, from concept to ship.
8+ years' experience as an embedded member of a studio development team is ideal.
Experience supervising and developing a team of direct reports.
Excellent understanding of the function and relationship between the different departments of game development.
Exceptional knowledge/experience with scheduling and project tracking software (Excel, MS Project, JIRA.)
Deep and demonstrable knowledge of game development.
Experience with predicting/catching issues before they come up.
Outstanding risk management abilities. Stay ahead of any potential problems and propose sound solutions.
Commitment to knowing everything that's happening with the game, playtesting, etc.
Familiarity with bug reporting and related software.
Ability to build strong partnerships at every level. The kind of person that people want to work for and work with.
People skills. Empathy for fixing the problems of others, respect for others' time.
Intense passion for video games.
Have a strong eye for quality.
Highlights of Perks and Benefits:
Remote Flexibility
Unlimited PTO
Company wide shutdown between Christmas and New Years
Comprehensive insurance package including medical, dental, vision, disability & life insurance
401K
WFH Stipend
More surprises when you join!