Game Designer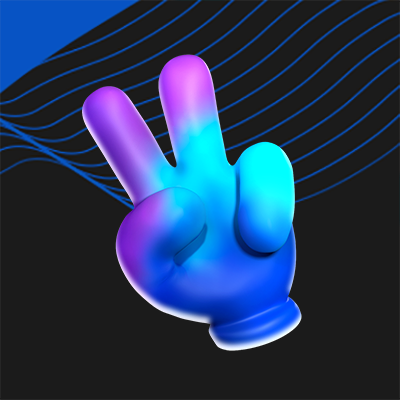 Gamefam
Design
Los Angeles, CA, USA
Posted on Friday, July 14, 2023
Company overview:
At Gamefam, we are revamping the gaming landscape. We strive to provide an unmatched experience for both players and creators across metaverse gaming platforms like Roblox, Fortnite Creative Mode, and Minecraft.We aim to deliver the most authentic games and highest quality. We combine experienced mobile F2P producers, designers, and live ops managers with top native dev talent to create a one-of-a-kind, creative production and live operations hybrid powerhouse!Our mission is simple:
Amazing experiences for amazing communities.
And the
COOL
est part of working at Gamefam is how we win, together. We do this through
Collaboration
, taking
Ownership
, delivering
Outstanding
work, and cultivating
Leadership
at every level (aka, living our values).
Position Summary:
Gamefam is seeking experienced and talented game designers to join our team in developing amazing experiences for an amazing community, the Roblox metaverse and beyond. As a game designer, you will be responsible for the development of engaging gameplay experiences, creating compelling online worlds, and the details behind them. GameFam produces a number of games, such as Sonic Speed Simulator, All Star Tower Defense, & Funky Friday, across a multitude of genres, which gives designers a wide range of games and challenges at the studio. The ideal candidate is a multi-talented individual who is skilled at maintaining product visions, creating compelling content, and filling in the design details.
Responsibilities:
Pitch, develop, and iterate on features & games that are player-first and business minded: As we design amazing experiences for an amazing community, game designers need to produce gameplay and features that are fun, engaging, and performant for our business goals.
Work collaboratively towards a shared vision of product success: Game designers are expected to be active communicators and collaborators with a number of different disciplines and experience levels.
Diligently maintain documentation throughout the production process: Game designers should be constantly updating and maintaining documentation to ensure that teams have a strong grasp of the game they are making.
Investigate and know the genre conventions, when to follow them and when to break them: Designing on Roblox comes with a number of specific genres and conventions–game designers should know these heuristics, what purpose they serve, and when to break away from convention to improve on the existing space.
Bring confidence to designs and the design process: Game design is difficult and murky, and the solution is never given to you. Game designers should feel comfortable in that environment, work towards demystifying the unknown, and create games with high confidence.
Wear a number of creative hats as needed: As game designers, we are expected to be storytellers, technical writers, mathematicians, data analysts, vision holders, creative directors and more. Game designers should feel comfortable with taking on a number of creative roles.
Be analytical and critical of your own work: Game designers should empower their opinions and decision making with analytical tools and data when possible, along with being critical of their own designs and how to improve them.
Skills/Requirements:
Passion for designing games: Every candidate should be passionate about making games. Passion is a requirement for GameFam.
Strong communication skills: Candidates should feel comfortable with a range of tools when communicating, including presentations, wiki pages, spreadsheets, digital whiteboards and more as necessary. Great candidates showcase this during the interview process.
Portfolio of past work: Great candidates bring with them a portfolio of their past work which would include sample design docs, spreadsheets, presentation, and/or videos of their past work. Passion or hobby projects can be included as long as the candidate operated within a design role.
Experience in developing games: Candidates should have some experience in developing games, whether that's at home, at school, digitally, on paper, or otherwise. Great candidates have past experience at well known companies with at least a year of development experience. Seasoned veterans are a huge plus.
Self-motivated and driven by improving the player experience: Candidates should be able to speak towards how they've driven projects towards success with measurable data behind those claims. Great candidates should have stories about times they've faltered and the learnings gained from those experiences.
Logical thinker and personal critic: Candidates are expected to be logical thinkers with strong reasoning skills. Great candidates apply rigorous cross examination to their own designs in order to understand their ramifications and how to improve upon them.
Education: At minimum, candidates should have a high school diploma or GED equivalent. Higher seniority designers should have some college experience OR prior experience as a game designer.
Pluses:
Led, managed, or mentored other designers
Advanced degree in STEM (mathematics or computer science preferably)
Experience with Atlassian's suite
LUA experience or prior coding experience
Deep knowledge of spreadsheets (google sheets or excel)
Prior experience developing for Roblox, Minecraft, or Fortnite
Highlights of Perks and Benefits:
Remote Flexibility
Unlimited PTO
Company wide shutdown between Christmas and New Years
Comprehensive insurance package including medical, dental, vision, disability & life insurance
401K
WFH Stipend
More surprises when you join!