3D Artist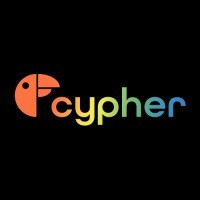 Cypher Games
Şişli/İstanbul, Turkey
Posted on Tuesday, January 31, 2023
Cypher Games is a mobile gaming company founded by passionate gamers with a dream of building a global success story. We believe in a supporting and encouraging environment to boost the creativity, innovation, and well-being of our team.
We are looking for talented 3D Artists to work on the visual elements of our games and create stunning assets, characters, and environments.
We are disrupting the puzzle games with our approach to the Merge genre and producing art-heavy assets. At Cypher, you will be responsible for working closely with engineers, product managers, and our art team to accompany us in our journey to build games that are played by millions.
Transform 2D organic/inorganic objects into high-quality 3D assets

Prepare high-poly & low-poly 3D models

Work on lighting and renders

Design organic objects, texture maps and inorganic materials
College degree & a portfolio of past works/designs

Experience in 3D art, creating 3D assets and visual effects (Having a gaming background is a Plus)

Experience/Proficiency in Blender, Maya, or other relevant 3D software

Experience/Proficiency in Adobe Photoshop

Creative thinking and ability to transform ideas into high-quality assets

Extensive understanding of form and composition, colors and light