Marketing Artist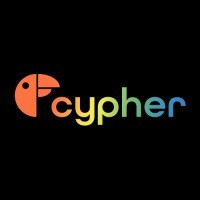 Cypher Games
Marketing & Communications
Location unavailable
Posted on Sunday, July 3, 2022
Cypher Games is a mobile gaming company founded by passionate gamers with a dream of building a global success story. We aim to shape the future of mobile gaming together with our colleagues and investors.
We are looking for talented Marketing Artists to work on the marketing elements and create stunning video ads for our games. We believe in a supporting and encouraging environment to boost our teams' creativity, innovation, and well-being of our team.
We are disrupting the puzzle games with our approach to Merge2 genre and producing art-heavy assets.
At Cypher, you will be responsible of producing high quality ad materials and have a say in our marketing vision. You will become a part of our dynamic team and accompany us in our journey to build games that are played by millions.
Create captivating visual designs, including images and animated motion graphics, for our global marketing campaigns.

Collaborate closely with the Marketing Team to test and optimize the performance of marketing creatives.

Conduct an iterative workflow to improve the performance of live ad campaigns.

Working closely with the Art team to create new concepts.

Utilize data-driven insights to determine the creative direction that resonates best with our target audience.

Transform key marketing inputs into high-quality visuals that captivate consumers.
Solid understanding of fundamental art principles, including color theory, layout, typography, visual hierarchy, and composition.

Proficiency in conceptual thinking, design, and animation techniques.

Strong knowledge of Adobe Creative Suite and video editing tools, especially Adobe After Effects.

University degree, preferably in Graphic Design, Animation, or a related field.

Good sense of gameplay experience and a good eye for detail.

At least 2+ years of video ad creation experience.

Knowledge of current trends in performance marketing.

Unity knowledge is a plus.