2D Artist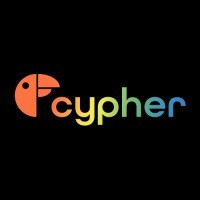 Cypher Games
Design
Location unavailable
Posted on Sunday, July 3, 2022
Cypher Games is a mobile gaming company founded by passionate gamers with a dream of building a global success story. We aim to shape the future of mobile gaming together with our colleagues and investors.
We are looking for talented 2D Game Artists to work on the visual elements of our games and create stunning assets, characters, and environments. We believe in a supporting and encouraging environment to boost creativity, innovation and well-being of our team.
We are disrupting the puzzle games with our approach to Merge2 genre and producing art-heavy assets.
At Cypher, you will be responsible of producing high quality game items and have a say in our in-game environment. You will become a part of our dynamic team and accompany us in our journey to build games that are played by millions.
Create and generate concepts, game assets, characters or environments from scratch

Collaborate closely with Product and Development teams to deliver the best gaming experience

Research constantly on the concept, art and game feelings

Work on new trends and technologies to develop art

Contribute new ideas for game design, features and projects
College degree in Arts or experience in 2D art in relevant sectors/fields

Strong knowledge of visual editing tools, especially Adobe CS Package

Excellent design and drawing skills, highlighting the effective use of color, form, light and composition

Good sense of gameplay experience and a good eye on detail

A team-player with excellent communication skills

Previous experience in 2D art is a big plus