Executive Assistant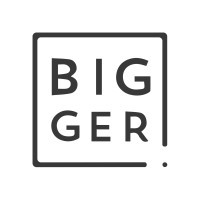 Bigger Games
Administration
Istanbul, İstanbul, Turkey
Posted on Saturday, January 14, 2023
About Bigger Games
Bigger Games is a mobile gaming company based in Istanbul. Our goal is to create great games that will be remembered forever and that will become a part of millions of lives everyday.
At Bigger, we merge art, technology, and fun together to succeed. We aim for great execution and passionately work on each and every detail in our casual games to build the best experience for our players. Our titles have reached over +110 million downloads so far and more exciting projects are on the way!
We are looking for an Executive Assistant to support the Co-Founder and CEO of the company with administrative and project management tasks. You will act as the right-hand to the CEO, managing his schedule, and handling correspondence. The dynamic nature of the role requires that the ideal candidate have exceptional intelligence, professional skills, and the ability to identify and anticipate the CEO's needs.
WHAT YOU'LL DO
Manage professional and personal scheduling for CEO, including agendas, email, phone calls, 3rd party management, and other company logistics
Providing administrative assistance, such as writing and editing e-mails, drafting memos, and preparing communications on the CEO behalf
Managing the executive's calendar, including making appointments and prioritizing the most sensitive matters
Answer and respond to phone calls, communicate messages and information to the affiliated people
Manage CEO's travel logistics and activities, including accommodations, transportation, and meals
Assist in CEO's personal tasks
WHO YOU ARE
3-5 years of experience as an Executive Assistant or similar role
Excellent written and verbal communication skills both in English and Turkish
Strong time-management skills
Flexible team player, willing to adapt to changes and unafraid of challenges
Strong attention to detail and ability to prioritize tasks
Strong understanding Microsoft programs and Google Suite applications