Lead Software Engineer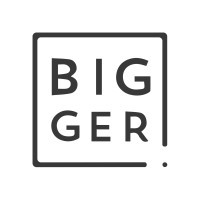 Bigger Games
Software Engineering
Istanbul, İstanbul, Turkey
Posted on Friday, September 9, 2022
About Bigger Games
Bigger Games is a mobile gaming company based in Istanbul. Our goal is to create great games that will be remembered forever and that will become a part of millions of lives everyday.
At Bigger, we merge art, technology, and fun together to succeed. We aim for great execution and passionately work on each and every detail in our casual games to build the best experience for our players. Our titles have reached over +110 million downloads so far and more exciting projects are on the way!
We are looking for a
Lead Software Engineer
that has the drive and passion to learn and progress, experiment and prototype. Somebody that is not afraid of challenges and likes to navigate the waters, that understands how other peers interact with technology and helps find and achieve new ways of elevating our tech stack, fix weak points anywhere and move between the cracks, so to serve and provide all of our production teams with the best working experience and fastest time to market.
WHAT YOU'LL DO
Architect complex systems at scale and possess expert knowledge in performance, scalability, enterprise system architecture, and engineering best practices.
Responsible for driving Bigger's overall technical architecture and amplifying their impact by aligning organizations toward coherent architectural strategies.
Actively mentor individuals and the community on advanced technical issues and help people to guide their career growth.
Inform and guide production plans from a technical perspective within the area e.g. by identifying technical risks and opportunities.
Guide architecture in area initiatives and facilitate technical collaborations
Understand critical systems and how they can be used in the area
Facilitate collaborations within team
Be ready to jump in and support high priority team projects and critical incidents
Drive technical side projects or investigations to help the area
Understand, communicate and contribute to Bigger's tech architecture from the area perspective
Promote production of high- quality, scalable and maintainable software
Keep up- to date with, and promote, development best- practices
Help keep the Bigger an attractive place to work for developers
Stay an active contributor to Bigger's code base
WHO YOU ARE
Bachelor's Degree or higher in Computer Science or a related technical field.
8+ years of software engineering experience, with a proven track record of leading large-scale projects.
Strong object-oriented programming skills and expert level software development skills in at least one programming language (ideally Java/C#)
Strong​ ​passion​ ​for​ gameplay features and tools that ultimately serve millions of users every day
Proven track record of leading the delivery of large-scale, high-quality systems
Expert in software development practices such as TDD, CI/CD and have a DevSecOps mindset.
Strong influencing skills - you can educate and convince stakeholders about various topics including the need for technology investments (technical debt reduction for. ex)
Proven track record of making good technical judgment.
Excellent problem solving skills and communication skills.
Highly organized individual
Assertive and action-oriented