UI Artist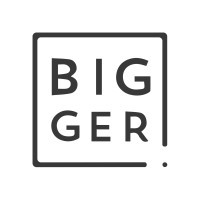 Bigger Games
Design
Istanbul, İstanbul, Turkey
Posted on Wednesday, June 22, 2022
About Bigger Games
Bigger Games is a mobile gaming company based in Istanbul. Our goal is to create great games that will be remembered forever and that will become a part of millions of lives everyday.
At Bigger, we merge art, technology, and fun together to succeed. We aim for great execution and passionately work on each and every detail in our casual games to build the best experience for our players. Our titles have reached over +110 million downloads so far and more exciting projects are on the way!
We're looking for a UI Artist who will be responsible for creating and designing amazing games and building the best experience for our users in collaboration with a talented team. As a part of the Bigger team, you will be working closely with our art, product and development teams to implement UI elements into the games that reach millions of players all around the world.
If you are a passionate UI Artist who loves games and shares our passion for enjoying and crafting games, come and join us!
WHAT YOU'LL DO
Create and maintain the UI art style and visual design of the games,
Understand the users' needs deeply and work on the visual style, design of overall look,
Create color palettes, typography, icons etc.
Research and analyze market trends for UI and game feelings,
Work on new technologies to create stunning game art,
Involve and contribute to all aspects of game development including Game Design, Logic, Feelings, Graphics.
WHO YOU ARE
Bachelor's degree in relevant fields,
Strong knowledge of visual editing tools, like Adobe Photoshop and Illustrator to be able to deliver quality assets,
Experience with Unity is a plus,
Passionate about making amazing games and startup environment,
Being a collaborative and perfect team player with excellent communication skills,
Previous experience in game art is a big plus.
Please provide an online portfolio showcasing previous work to apply.