Product - New Graduate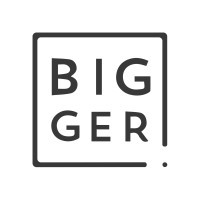 Bigger Games
Product
Istanbul, İstanbul, Turkey
Posted on Wednesday, June 22, 2022
About Bigger Games
Bigger Games is a mobile gaming company based in Istanbul. Our goal is to create great games that will be remembered forever and that will become a part of millions of lives everyday.
At Bigger, we merge art, technology, and fun together to succeed. We aim for great execution and passionately work on each and every detail in our casual games to build the best experience for our players. Our titles have reached over +110 million downloads so far and more exciting projects are on the way!
We are looking for
New Grads
to join our Product Team!
At Bigger, our
Product Team
is responsible for creating amazing games and best experience for our users as they focus on player motivation and engagement. As a fresh graduate in our team, you will work closely with all functions, collaborate with game artists and game developers to make the products that people love. You will also monitor business metrics, run A/B tests, take responsibility in the games from design to their main metrics to create great products.
If you are a talented and enthusiastic fresh graduate and want to gain skills of a successful product manager in an experienced team, come and join us!
WHAT YOU'LL DO
Ensure the quality of the product by testing and help everything to be achieved on schedule
Work on every aspect of the product such as brainstorming a new feature or improving an animation in the game
Take responsibility in the games from design to their main metrics
Work closely with all functions to make the products that people love
Closely follow mobile game trends and gather market intelligence
WHO YOU ARE
Bachelor's degree in Engineering, Mathematics, Economics or relevant fields
Good analytical skills to make data-driven decisions
Passionate about gaming and startup environment
A collaborative team player
Experience with Excel and SQL is a big plus