Performance Marketing Manager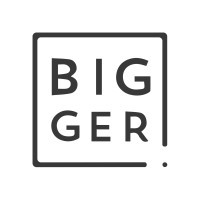 Bigger Games
Marketing & Communications
Istanbul, İstanbul, Turkey
Posted on Wednesday, June 22, 2022
About Bigger Games
Bigger Games is a mobile gaming company based in Istanbul. Our goal is to create great games that will be remembered forever and that will become a part of millions of lives everyday.
At Bigger, we merge art, technology, and fun together to succeed. We aim for great execution and passionately work on each and every detail in our casual games to build the best experience for our players. Our titles have reached over +110 million downloads so far and more exciting projects are on the way!
We're looking for a Performance Marketing Manager who will be responsible for establishing and executing strategies to touch millions of users, working together with a talented team. At Bigger, we always aim to reach millions of users and our Marketing team is the key player that will help us fulfill this mission.
If you are a talented and passionate performance marketing manager who loves games and shares our passion for enjoying and crafting games, come and join us!
WHAT YOU'LL DO
Manage and optimize all campaigns on all channels such as Facebook, Google, and other ad networks by data-driven decisions
Constantly test new tactics, new campaigns, and new ad networks to improve the UA process
Work closely with ad networks and manage the relationships
Analyze the UA data and identify the growth opportunities
Understand the market dynamics, UA tools and users to improve whole UA process
Work together with marketing artists to create better-performing creatives
Closely follow the competition and gather market intelligence to establish new best practices
Optimize and track monetization channels to improve LTV
WHO YOU ARE
University degree in Engineering, Mathematics, Economics or relevant fields
2 years minimum of relevant business experience
Knowledge of how to do UA on ad networks such as Facebook, Google, AppLovin, etc.
Shipped at least one successful mobile product end-to-end.
Outstanding analytical skills to make data-driven decisions and strength in data analysis
A good sense of gameplay experience and special attention to detail
Strong knowledge and interest in mobile gaming
Being results-oriented and metric-driven
Experience in gaming is a big plus