Business Development Lead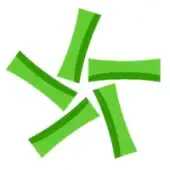 Ancient8
Sales & Business Development
Vietnam
Posted on Wednesday, September 6, 2023
Ancient8 is building an ETH gaming Layer 2. We offer a suite of Web3 gaming infrastructure tools that serve as the distribution and marketing channel for games globally. With Space3 Game Publishing Platform, PlayNation, Dojo Launchpad, Eko ID, and GameDesk, Ancient8 is dedicated to onboard millions of gamers to Web3 gaming, while providing unparalleled support to game developers looking to reach more players. Ancient8's products have helped 100+ web3 games and 200K+ users better navigate Web3.
Ancient8 has raised $10M in total financing from leading investors including Pantera, Dragonfly, Hashed, Makers Fund, C² Ventures, Mechanism, Coinbase, IOSG, Jump, Animoca.
RESPONSIBILITIES
Design and create game publishing strategies based on game studio partners' needs and the market, including version content planning, game planning, advertising campaign, and client management initiatives, among others.
Coordinate with local partners to manage global and web3 game publishing channels: Web3 channels, Apple, Google Play, Twitter, Discord, Telegram, etc;
Carrying out efficient BD strategies to establish long-term and in-depth partnerships with web2 and web3 games for rapid business growth, keeping good ties with both internal and external stakeholders;
Cooperating across product, tech, and marketing teams to successfully launch gaming products;
Offering optimization ideas on extending the product life cycle, as well as project promotion, and market competition;
Regularly data tracking on projects and market performance for internal evaluation.
REQUIREMENTS
Over 4 years of experience in large-scale overseas gaming distribution and operation, in-depth knowledge of the game publication life-cycle;
Well-versed in overseas game BD and publishments, with adequate resources and valuable experience to support our continually grown business;
Proficient in spoken and written English with experience in multicultural communications;
Familiar with overseas advertising campaigns, flexibly customize game distribution strategies based on project and market needs;
Team player who has a strong sense of responsibility is detail-oriented, multitasking, and always meets deadlines;
Game enthusiasts who are well-versed in the Southeast Asian markets are preferred;
Strong interest in Web3, previous experience in Web3 and startups is preferred.
BENEFITS
Competitive Income: Negotiated depending on capacity
Amazing Teammates: Working directly with the BOD and receiving specialist knowledge is a great opportunity to level up. Additionally, working directly with global partners is a chance to contribute to your professional development.
A youthful, open, and dynamic working environment that encourages creativity and experimentation with new ideas.
Remote-first work environment, occasionally working from our office in New York City or attending company retreats.
CONTACT
To apply, please send your CV to email: hr@ancient8.gg
Subject for job application email: ANCIENT8 | Business Development Lead – [Your full name]